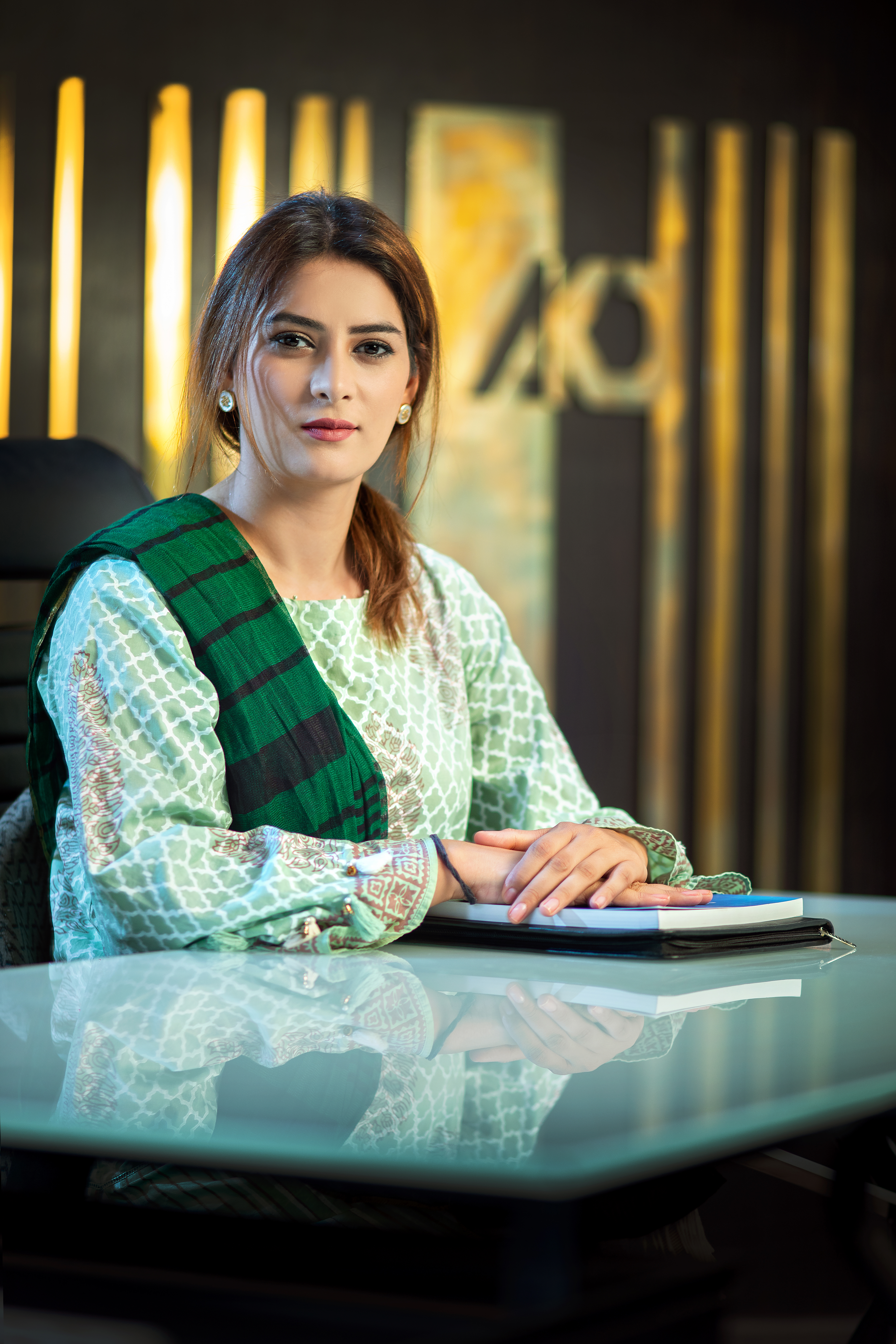 Hina Junaid Dhedhi
Chairperson
---
Serving for over a decade as the Chairperson of AKD Securities Ltd. Ms. Hina Dhedhi Junaid has a deeply rooted career in Pakistan's capital markets. With wide-ranging exposure to private investments, real estate developments, investment banking and commodities trading she has effectively governed Pakistan's premier financial services brokerage. Prioritizing forging strong network of service oriented client relationships with the nation's foremost institutions, family offices, private investors and foreign portfolio investors.
Establishing AKD Commodities (Pvt.) Limited in 2011 she led the Group's efforts to extend financial market expertise to the nascent mercantile market. Steadily augmenting the AKD Group's portfolio, she serves as a Non-Executive Director for AKD Analytics, an integrated provider of back-end services to international financial services intermediaries with clients throughout the MENA region.
Mrs. Junaid also serves as Director AKD Venture Fund Ltd. which is Pakistan's First Venture Capital Fund, Creek Developers (Pvt.) Ltd an associated Group Company developing a premium multipurpose real-estate project in DHA Phase 8, Karachi and Oil & Gas Investment Limited (OGIL) which has exploration and development concessions across Pakistan.
As a socially aware business leader, Hina is an active philanthropist pursuing various charitable causes and social welfare projects in the domains of primary education, medical research and poverty alleviation. In a unique position as the first female chairperson of a Pakistani brokerage, she champions women empowerment initiatives including building financial awareness and promoting investment avenues. Recently she has been involved with renowned institutions and foundations including HANDS, SIUT, WWF and ORANGE TREE.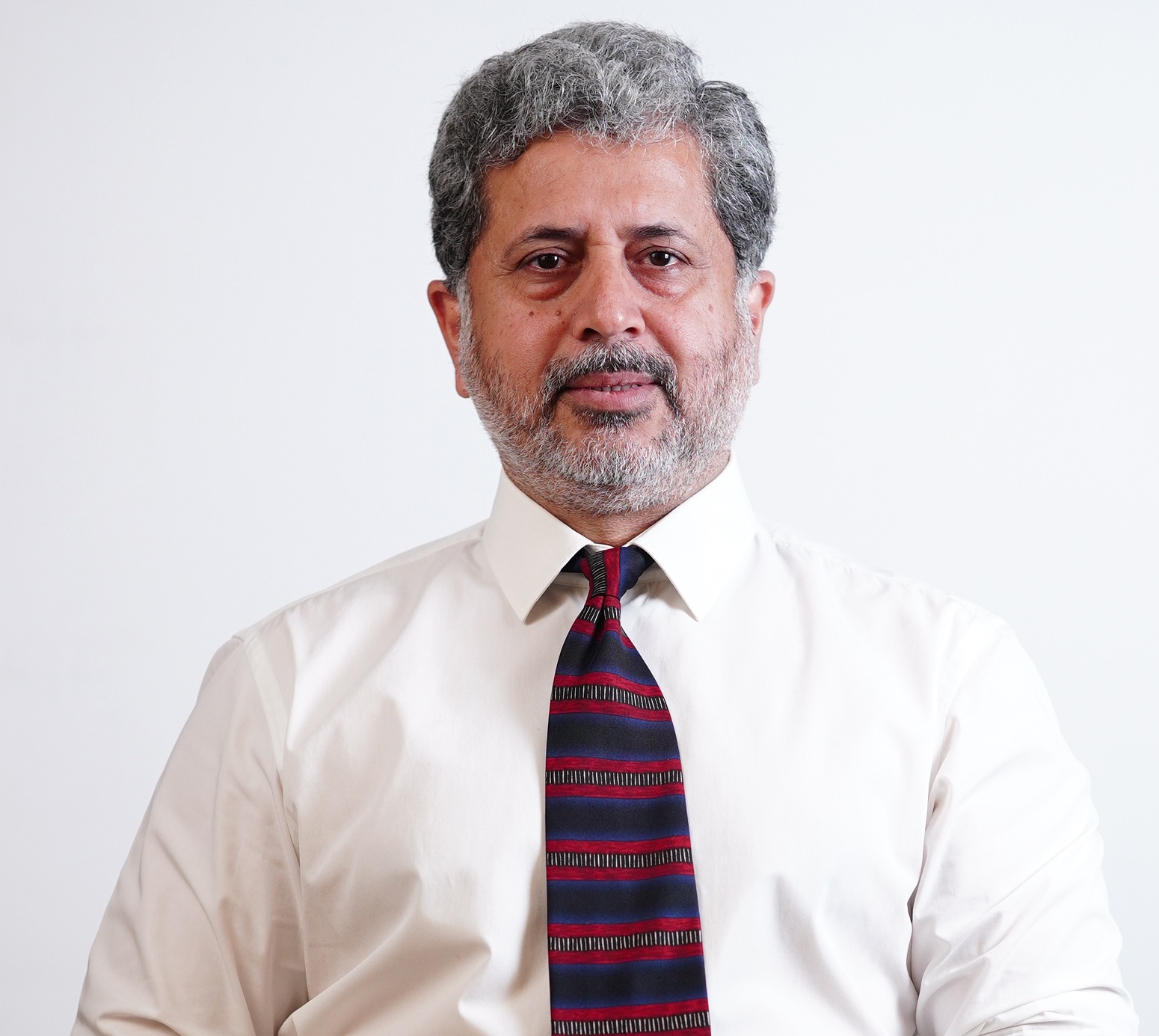 Muhammad Farid Alam - FCA
CHIEF EXECUTIVE OFFICER
---
An unwavering proponent of Pakistan's development story, Mr. Muhammad Farid Alam has had over two decades of capital market experience under his belt, taking a lead in showcasing a positive narrative for the country's capital markets, at home and abroad. Having steered AKD Securities Limited to achieve several industry accolades, pioneering public market capital raising exercises, leading corporate finance consulting, and tailored private placements, Mr. Alam is a staunch supporter of the nation's potential for delivering growth for all.
Prior to joining AKD Securities, Mr. Alam was associated with the Pakistan Industrial Credit and Investment Corporation (PICIC), where he led the first buyout of state-owned mutual funds by the Privatization Commission, managing the combined entity and launching two fresh funds. Earlier, acted as the Domestic Consultant for Asian Development Bank (ADB) on Financial Sector Intermediation Loan (FSIL) during 2004. In this role, he conducted extensive reviews while reporting on monetary, external account management, and FX treasure policies agreed upon by various Pakistani Government functionaries and the multilateral lender.
Prior to joining PICIC, Mr. Alam served as the Head of Finance and Secretary to the Executive Committee and Board of Directors at Corporate & Industrial Restructuring Corporation (CIRC), Government of Pakistan along with being actively involved in remedial banking. He paved the way for Government institutions to place their funds with private sector banks meeting strict parameters, supplementing their incomes, and creating precedence for other public organizations. Mr. Alam possesses extensive investment banking experience which he gained during a decade with Crescent Investment Bank Limited- the first investment bank in Pakistan, where he served in various capacities, including Treasurer, Equity Strategist, Chief Financial Officer, and Manager Corporate Finance.
As a Fellow of Chartered Accountants, Mr. Muhammad Farid Alam serves on various committees of the Institute of Chartered Accountants. While maintaining an avid knowledge base of local and global financial market developments, he is an ardent competitor in team sports and appreciates art and literature. A vibrant communicator, Mr. Alam has participated in various media platforms, conferences, panels, and industry roundtables throughout his career.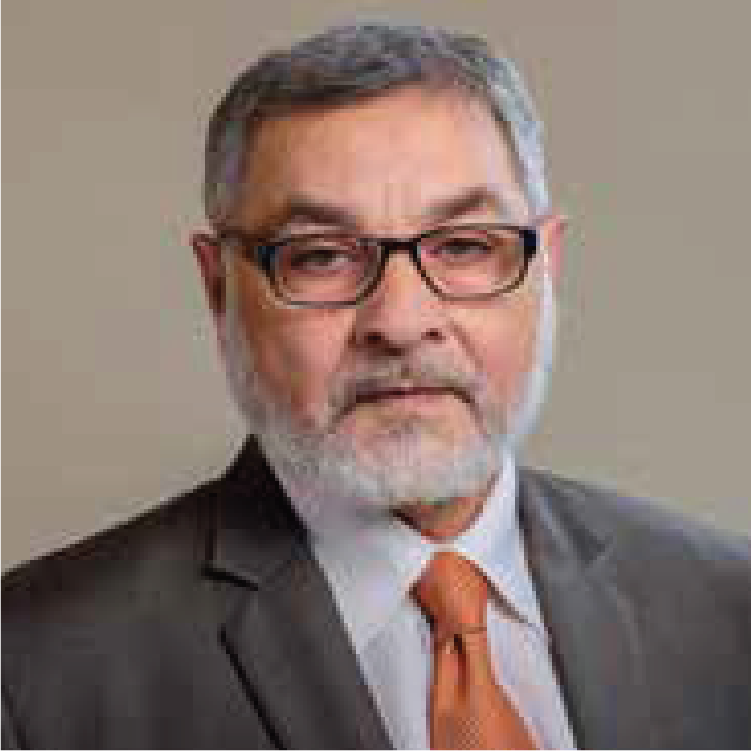 Sikander Kasim
Director
---
Sikander Kasim is a fellow member of Institute of Chartered Accountants of Pakistan with over 30 years of experience in cross sector of listed companies. He joined Ford Rhodes Robson Morrow to pursue Accounting Certification after his B.Com from University of Karachi. He was admitted as an Associate Member of ICAP in the year 1991. His work experience revolves around financial and corporate affairs, including the office of Chief Financial Officer. He has major insight of public offerings, treasury functions and mobilization of funds for enterprise. Majority of his experience pertains to refinery sector.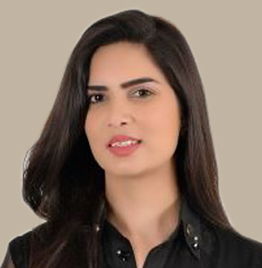 Ayesha Aqeel Dhedhi
Director
---
Ms. Ayesha Aqeel Dhedhi is the youngest female CEO in real estate sector in Pakistan. She is currently working as a CEO in Creek Developers (Private) Limited. She has got 11 years of work experience. By qualification she holds a Master of Business Administration.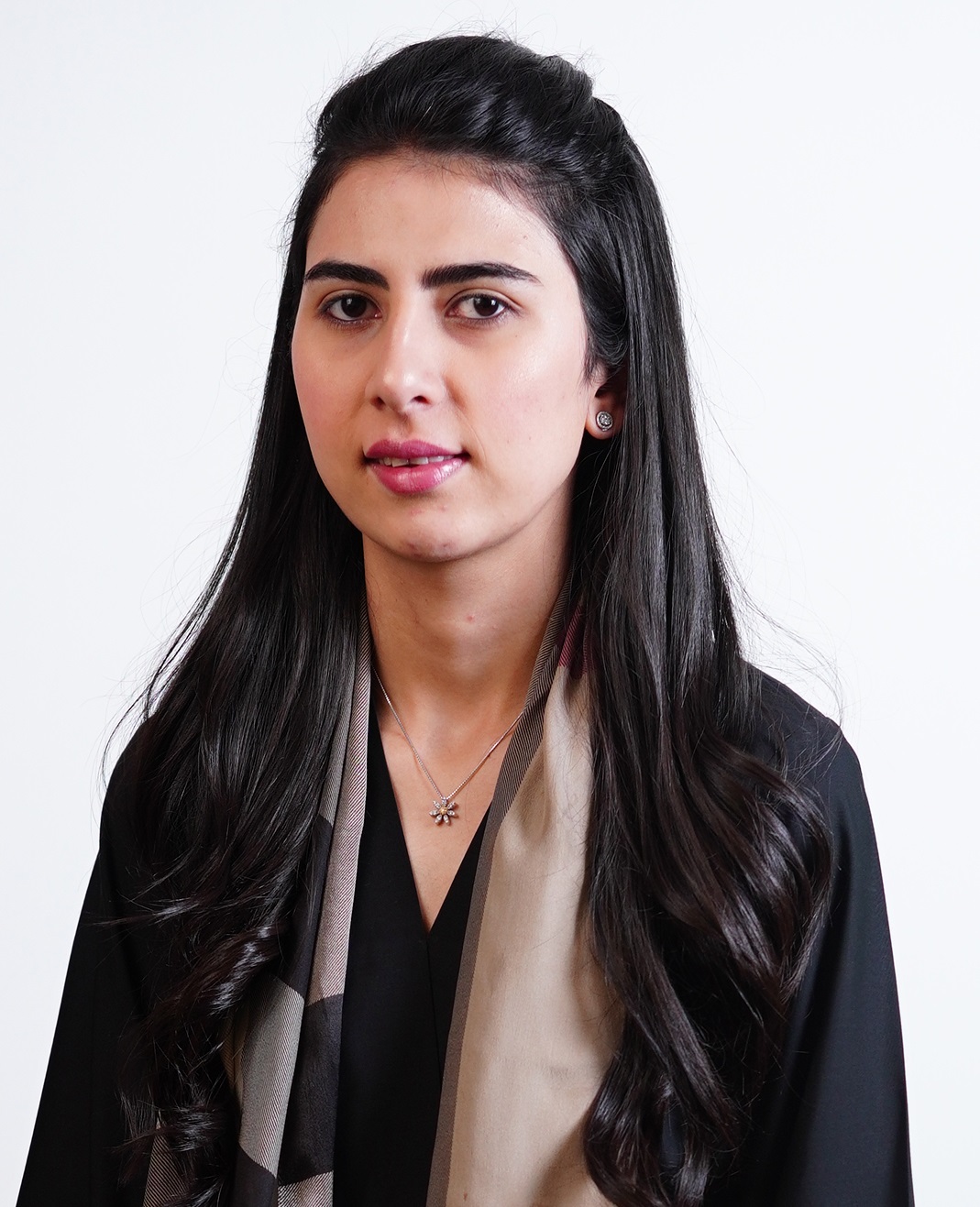 Afsheen Aqeel
Director
---
Ms. Afsheen has been associated with AKD Securities Limited for more than 4 years and is currently part of the Investment Banking team. She has been actively involved in various successful transactions that have been floated through the AKDS platform.
Her work domain is predominantly equity and debt advisory with transaction spectrum ranging from capital market transactions to private equity play.
She also serves on the Board of Directors of BIPL Securities Limited. She has completed her undergraduate studies from the University of Nottingham - United Kingdom.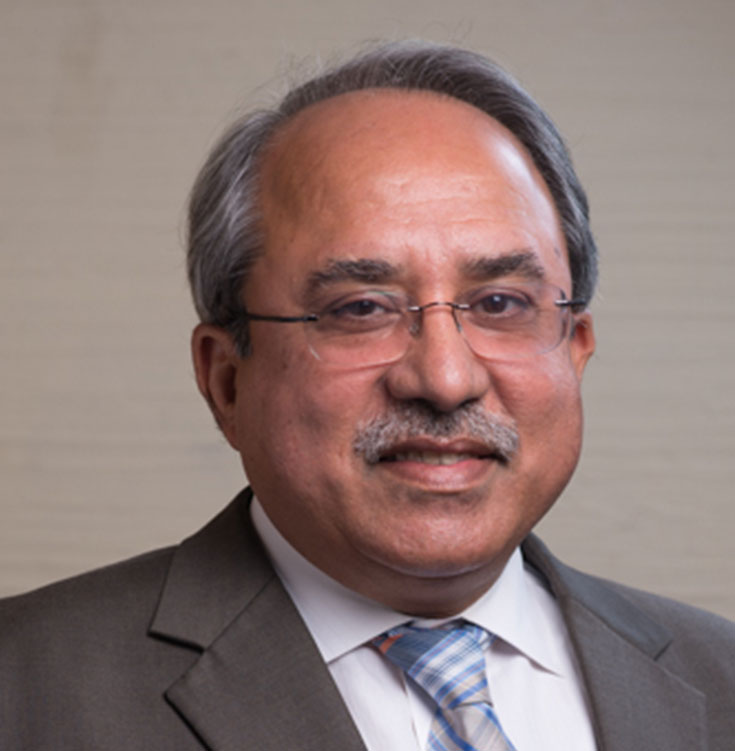 Kamal Uddin tipu
Director
---
Kamal Uddin Tipu is a PhD scholar in International Relations & Politics, Masters in Conflict Transformation from Eastern Mennonite University, VA USA, a Fulbright scholar, diploma in Human Rights Law from Human Rights Center Peshawar and MSc in Civil Engineering from Wayne State University Detroit MI USA having over 30 years of experience of law enforcement operations, management and planning, International Peacekeeping, electronic media regulation, project management, training and research administration.
His experience includes member of National Counter Terrorism Authority (NACTA), Executive Member and Chairman PEMRA, Police Planning Advisor at United Nations Office to the African Union UNOAU Addis Ababa Ethiopia, Deputy Inspector general of Police, Islamabad, Sector Commander and Director Planning National Highways & Motorway Police, Islamabad and many other command and staff assignments in Police Service of Pakistan.
He has written various papers on the subjects of Conflict Analysis, Nonviolence, Negotiations, Dialogue, Peace building, Community Policing, and Restorative Justice as requirement of the Masters Degree in the field of Conflict Transformation under the Fulbright program at Eastern Mennonite University Virginia, USA. He was a Visiting speaker National Institute of Public Administration, National Police Academy and Pakistan Institute of Manpower Islamabad. He also works on the Executive Body of Association of Former Inspectors General of Police AFIGP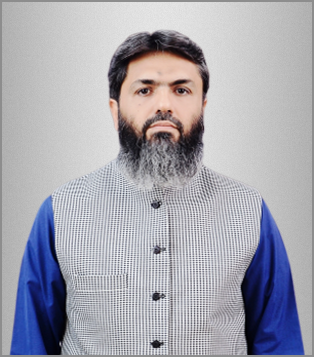 Tariq Adam Ghumra
Director
---
Mr. Tariq Adam Ghumra commenced his services at AKD Group as Manager Operations – Capital Markets Division in July 1995. Currently, he serves as Director, Head of Equity Operations & Registered Agent of SECP. He plays a vital role to monitor trade executions and clients' exposure, developing relationships with financial institutions, local high net worth clients, and investors. Mr. Ghumra is also responsible for conducting reviews and evaluations for cost-reduction opportunities and analyzing regulatory changes advises accordingly for system development.
He offers his expertise in liaising with SECP & CDC auditors to ensure annual monitoring along with arranging new sources of financing for the company's debt facilities.
Mr. Ghumra holds a master's degree in Business Administration majoring in Finance. He also serves as a Director of Metropolitan Steel Limited after being associated earlier as a Manager Customer Services with Bear Sterns Jahangir Siddiqui Limited (JS).